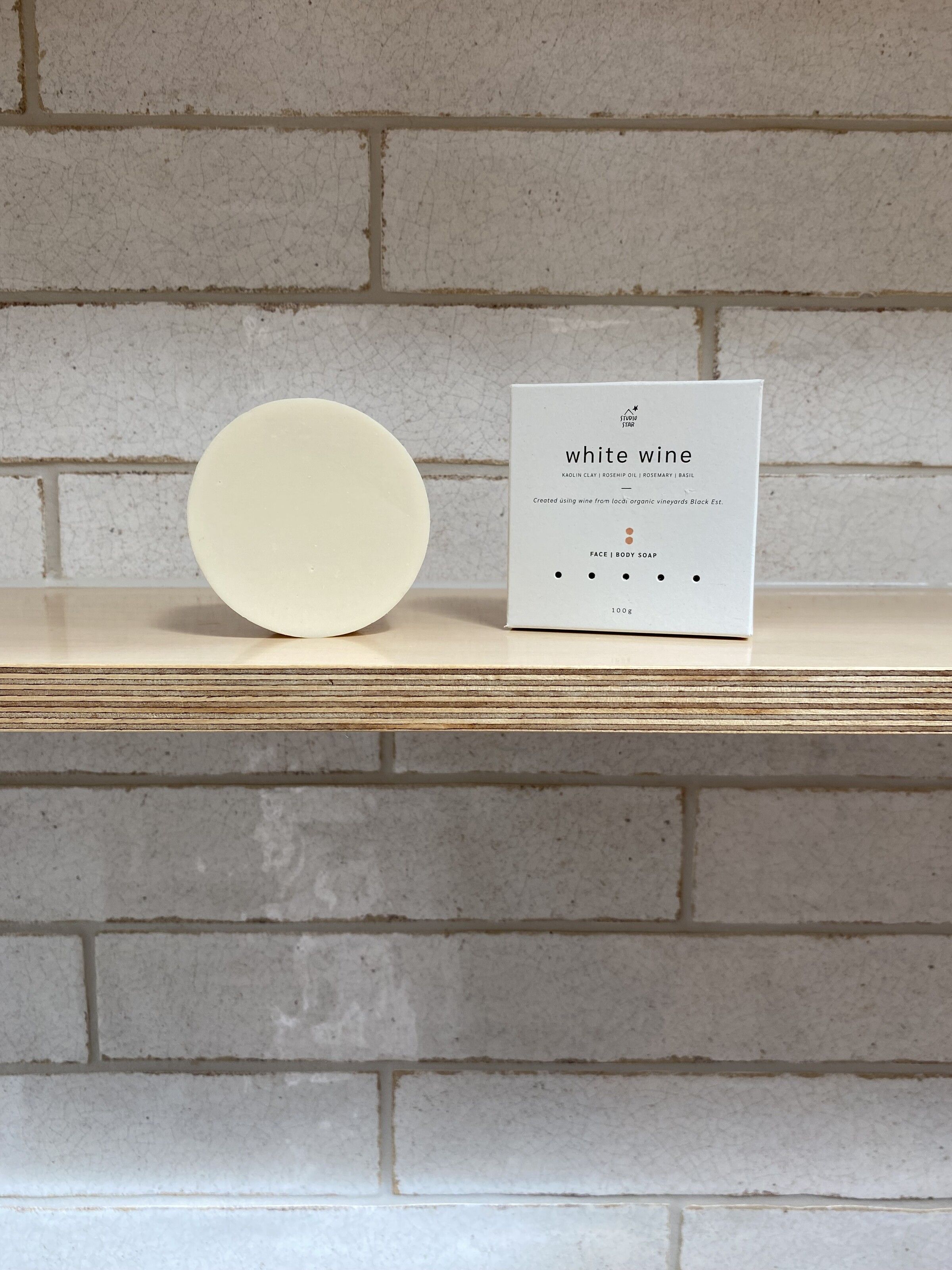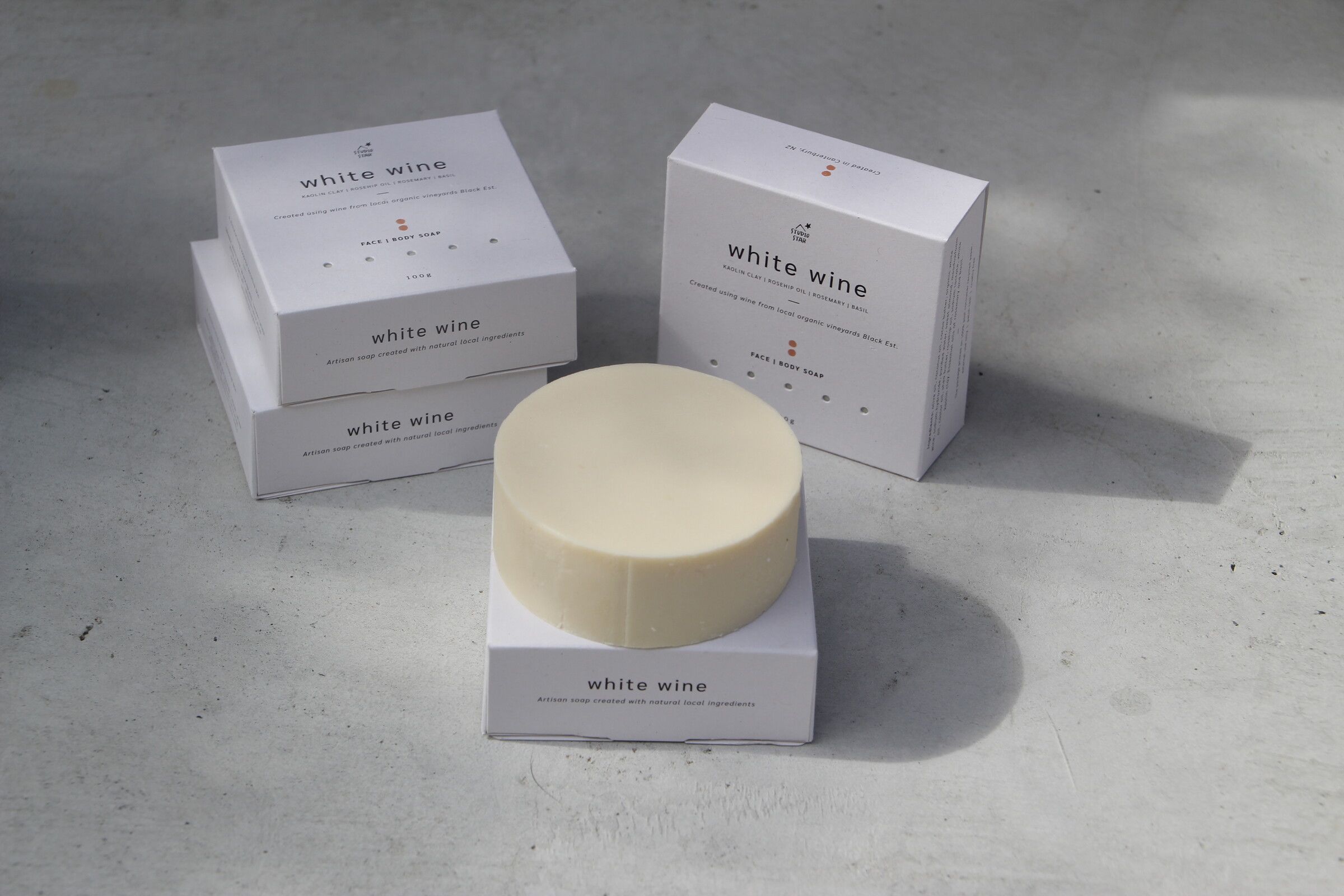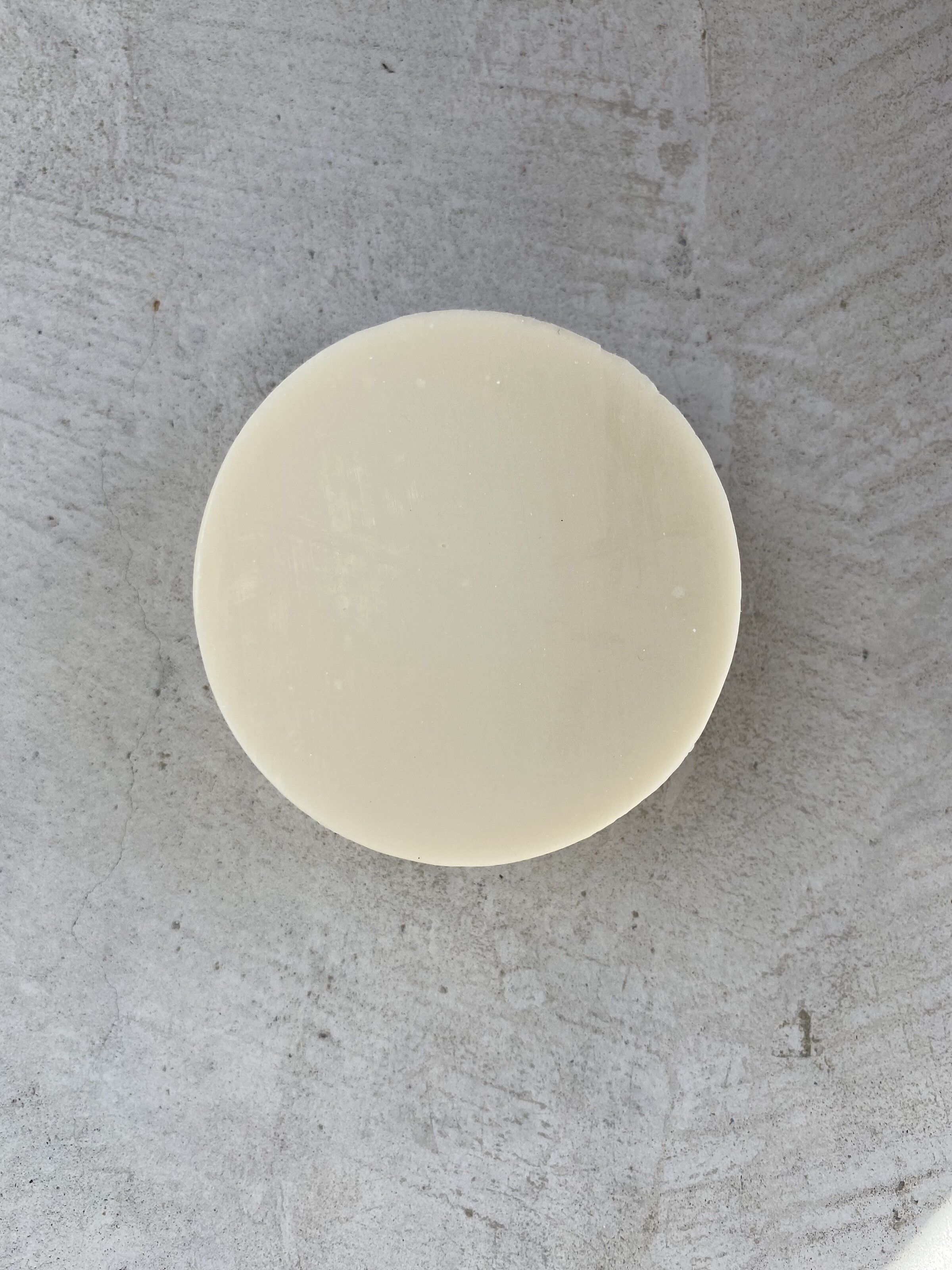 White Wine Soap
Studio Star
$16.00
face | body soap100g
WHITE WINE+ kaolin clay | rosehip oil | rosemary | basil
A moisturizing soap for sensitive skin
• Organic white wine (Black Estate) - creamy lather
• White kaolin clay - improved circulation
• Rosehip oil - improved collagen levels
The Organic white wine (Black Estate) creates a creamy lather while the white kaolin clay is gentle on sensitive skin and improves blood circulation making your skin glow and more radiant. The fatty acids and vitamins, such as rosehip oil, can improve moisture and collagen levels of your skin.
Ingredients: olive oil, coconut oil, cocoa butter, organic white wine, sodium hydroxide, purified water, sweet almond, meadowfoam oil, castor oil, shea butter, rosehip oil, sodium lactate, white kaolin clay. Essential oils of rosemary and basil.

Instructions: For use on your face and body. Avoid contact with your eyes. Keep it well-drained to increase the longevity of the soap. Store in a cool and dark place. Do not store soap with different scents together otherwise, the scent will mix.
SKU: 10000-26