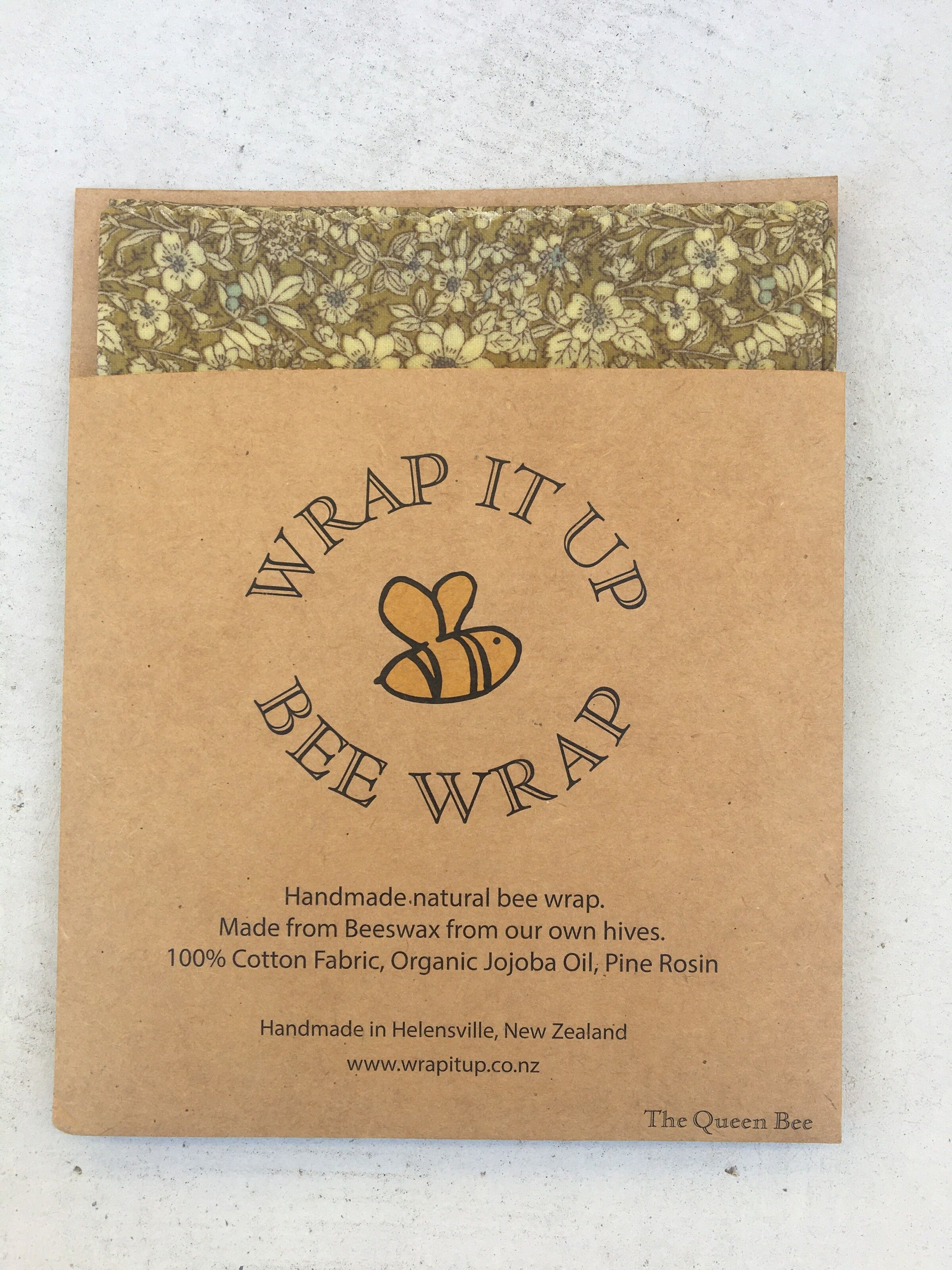 Queen Bee Wrap - Vintage Flowers - Olive Green
Wrap It Up Bee Wrap
$25.00
Product Information:
The Queen Bee Wrap is 50cm x 50cm in size. It is great for wrapping a loaf of bread. Bread keeps fresh longer after cutting and when it is wrapped in a Queen Bee Bees Wax wrap. The Queen Bee is also great for covering platters of food ( not hot ). Beeswax wraps are a great alternative to single use plastic.
Wrap it Up Bee Wrap use 100% Cotton Fabric, Organic Jojoba Oil, Beeswax from their own and local beehives in Helensville, and Pine Rosin. Instructions for cleaning and looking after their beeswax wraps are on the back of their packaging. Wrap It Up Bee Wraps are eco-friendly and biodegradable.
SKU: 10000-24