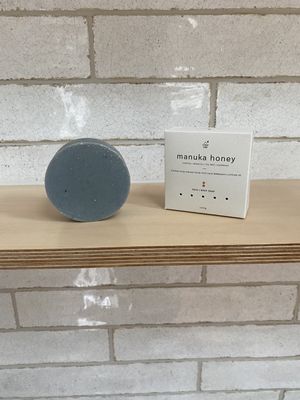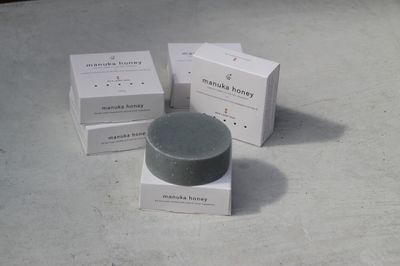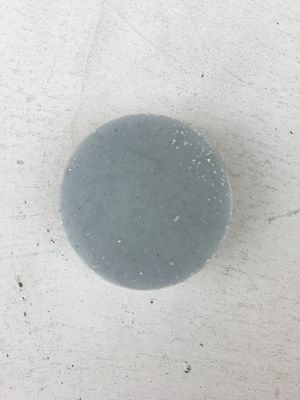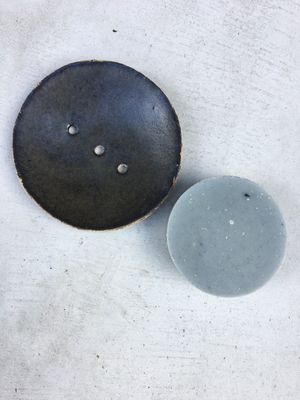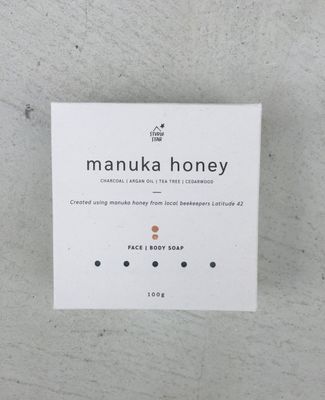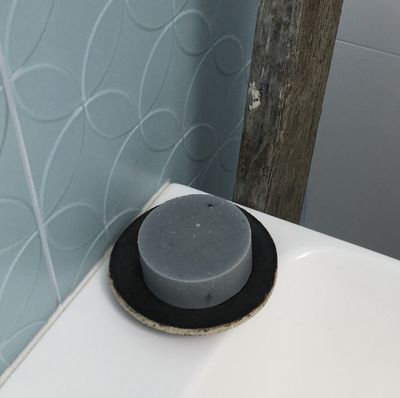 Manuka Honey Soap
Studio Star
$16.00
face | body soap100g
Manuka Honey + charcoal, argan oil, tea tree & cedarwood
A detoxifying soap for oily skin or assisting with acne

• Manuka honey - antibacterial properties to assist with acne
• Activated charcoal - detoxify oily skin or acne.
• Argan oil - boosts both the power of the charcoal and Manuka honey
• A fluffy creamy soap Created using Manuka honey from local beekeepers: Latitude 42. Manuka honey can heal existing pimples due to its antibacterial properties. The activated charcoal can help to detoxify oily skin or acne. Argan oil boosts both the power of charcoal and Manuka honey. The natural sugar in the Manuka honey helps create a fluffy, creamy, luxurious soap to use. Please note - It lathers up to a grey lather but doesn't stain.

Ingredients: olive oil, purified water, coconut oil, sodium hydroxide, grapeseed oil, cocoa butter, avocado oil, shea butter, castor oil, organic argan oil, sodium lactate, manuka honey, activated charcoal powder. Essential oils of tea tree and cedarwood
Instructions: For use on your face and body. Avoid contact with your eyes. Keep it well-drained to increase the longevity of the soap.

How to store soap, not in use: Store in a cool and dark place. Do not store soap with different scents together otherwise, the scent will mix.
SKU: 10000-20