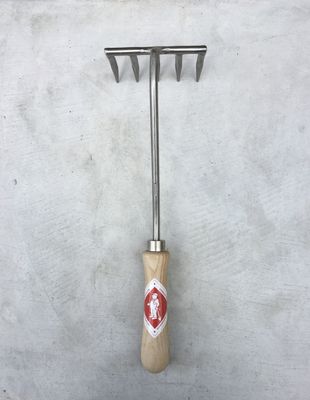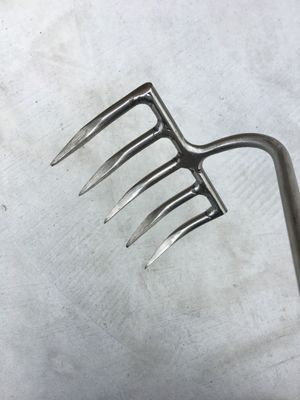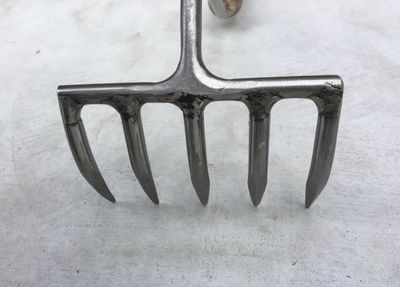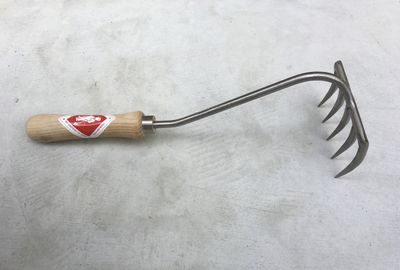 5 Tine Hand Rake Ash Handle
Sneeboer & Zn
$88.00
Made in Bovenkarspel, Netherlands by Sneeboer & Zn. The 5 tine hand rake is ideal for preparing seed beds, breaking up clods and leveling the ground for smaller areas.
Product Details
Measurements
35cm (length) x 14cm (handle) x 11cm (head width)
Weight
0.32kg
Material(s)
Stainless steel (proprietary)
Handle
14cm Ash wood
Care Instructions
Treat with linseed oil. Oil handles for a protective coat against heat and water. This way handles will retain their looks, won't dry out and dirt will not stick to the wood. Even the stainless steel parts can be treated with linseed oil.

SKU: 10000-17